Our different communities offer ways for Boxers to connect with each other and celebrate our unique backgrounds and experiences, as well as give back to others. No matter what office you're in or what team you're on, you can engage and contribute to our culture.

Diversity & Inclusion at Box
"Bring your (___) self to work every day" is a one of our 7 core values and Boxers often quote this as their favourite. We want Boxers to feel comfortable being their true selves, to share their unique skills and experience, to encourage diverse perspectives and backgrounds, and to be an advocate for inclusion and belonging.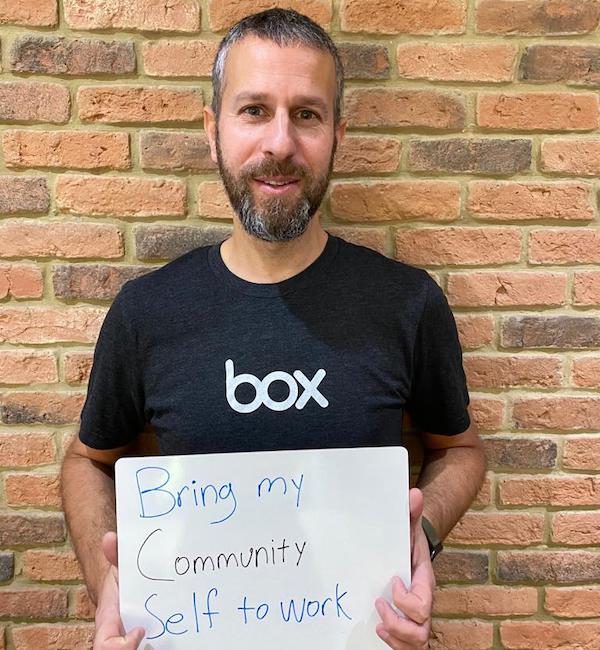 Bring my
community
self to work
"Through our Make Mom Proud value, I am able to volunteer and give back to community initiatives that are close to me with the support from box.org."
Dani Schuchman
Manager, EMEA Box Product Support
London Office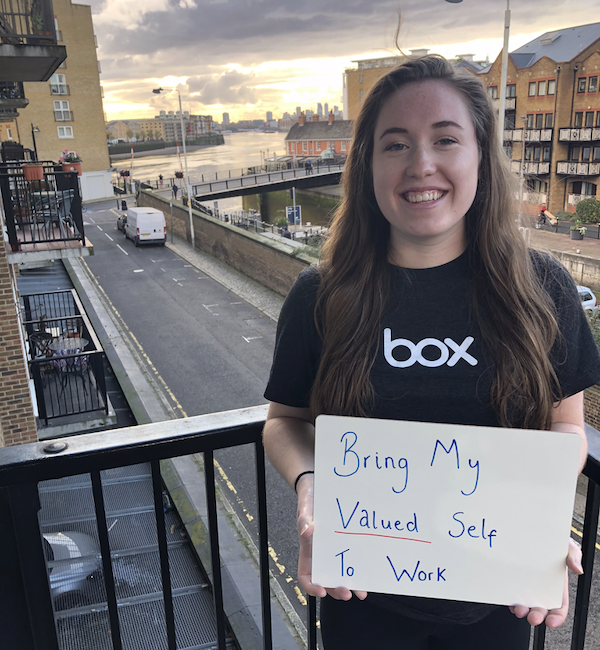 Bring my
valued
self to work ​​​​​​​​
"Box's culture has allowed me to feel valued from first starting the role as a placement student. I feel valued by the responsibility I am given and through the recognition I receive."
Jasmine Ayliffe
Marketing Coordinator Placement Student
London Office
EMEA Employee Resource Communities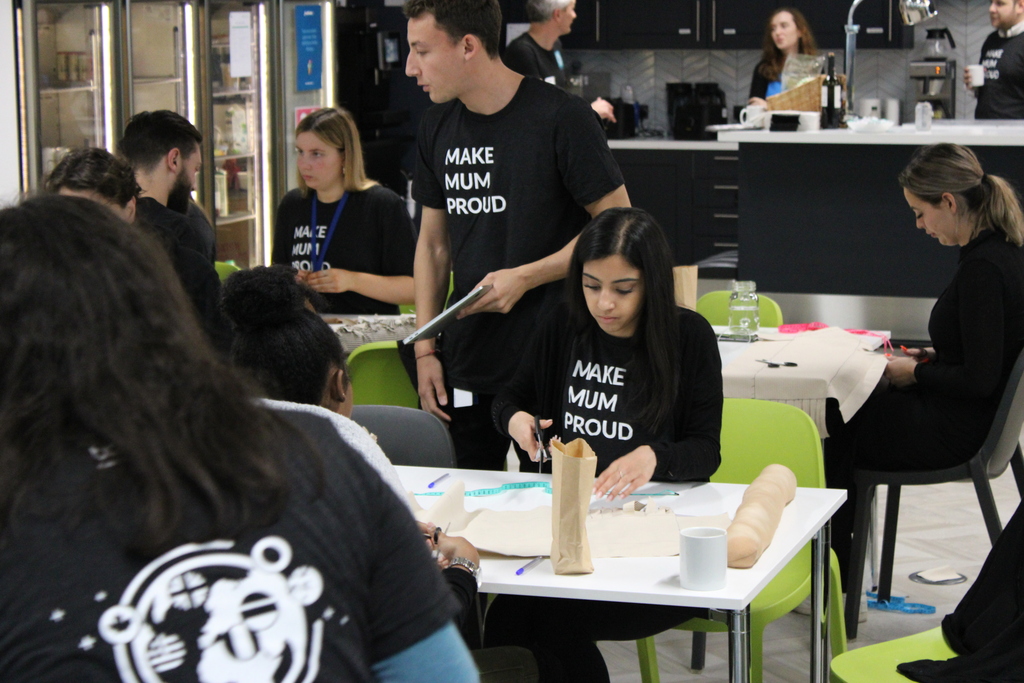 Our ERCs are employee-led communities that play a key role in creating an environment for diverse perspectives, backgrounds, and ideas at Box. In EMEA, we have 6 groups across all our EMEA locations. In addition to our communities, we have our friendly neighbourhood Chief Fun Officers (CFOs). They are our EMEA culture champions, creating events from mindfulness sessions, recycling workshops, end of quarter celebrations and much more. Get to know our fantastic EMEA ERC and Box.org leaders here! 
Box.org supports our non-profit customers and organizes all of Box's social outreach programs, allowing Boxers to donate time and money to different causes.
Each EMEA Boxer has 3 x fully paid charity days. In the London office, recent highlights include painting the walls of Holborn Community Centre in London, our Paris office helped with the food preparation at Resto du Coeur and over in Munich team DACH provided consulting on marketing efforts for the non-profit organisation for families Elternleben.
Post Lockdown, Box. org has been focusing on fundraising and donations schemes. In the Summer Box.org led a "July of Giving Fund" and encouraged Boxers to collect donations for local food banks. Throughout October Box.org partnered with Box Woman's Network to raise money for Breast Cancer Research UK through a "step count contest." If Boxers walked more than 7000 steps per day Box donated £10 per person per day to Breast Cancer Research UK. Box. org also believes in the importance of supporting learning. Pre and post lockdown EMEA boxers have volunteered to help improve school children's reading skills through the TutorMate platform.
Learn more about Box.org here.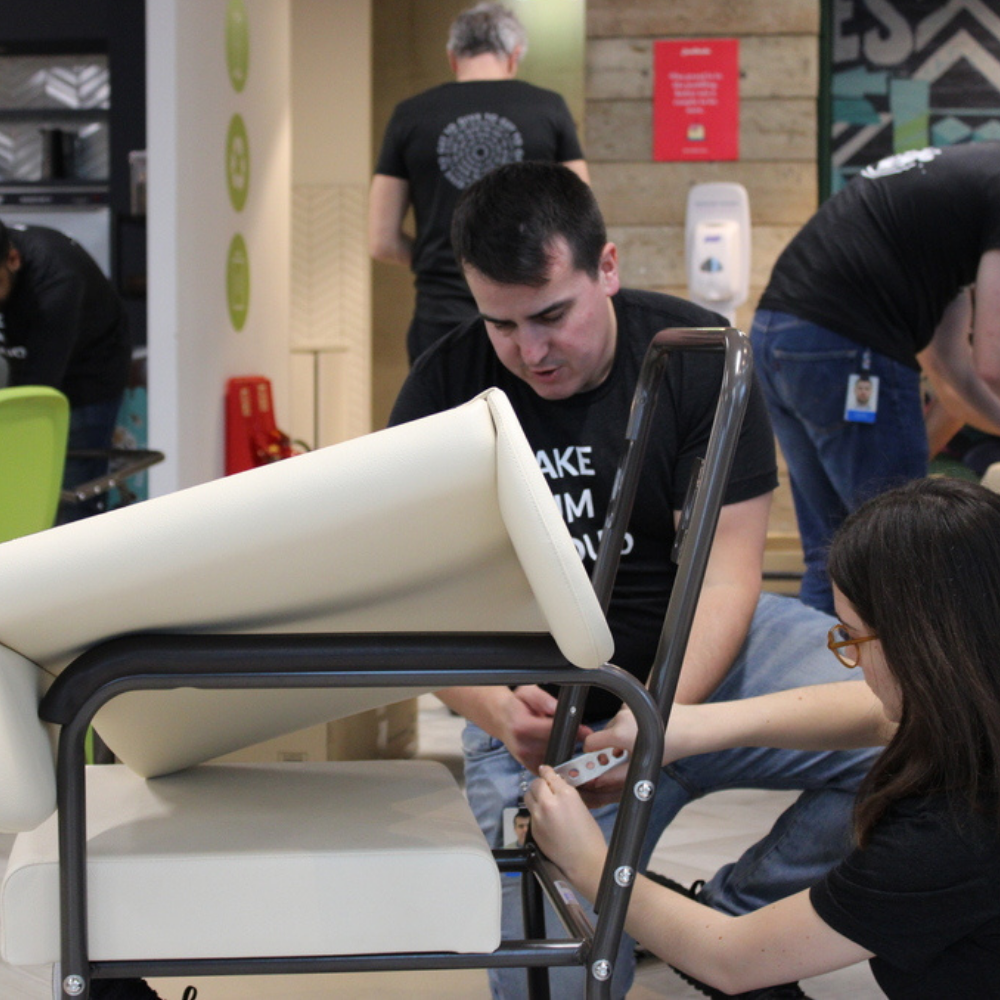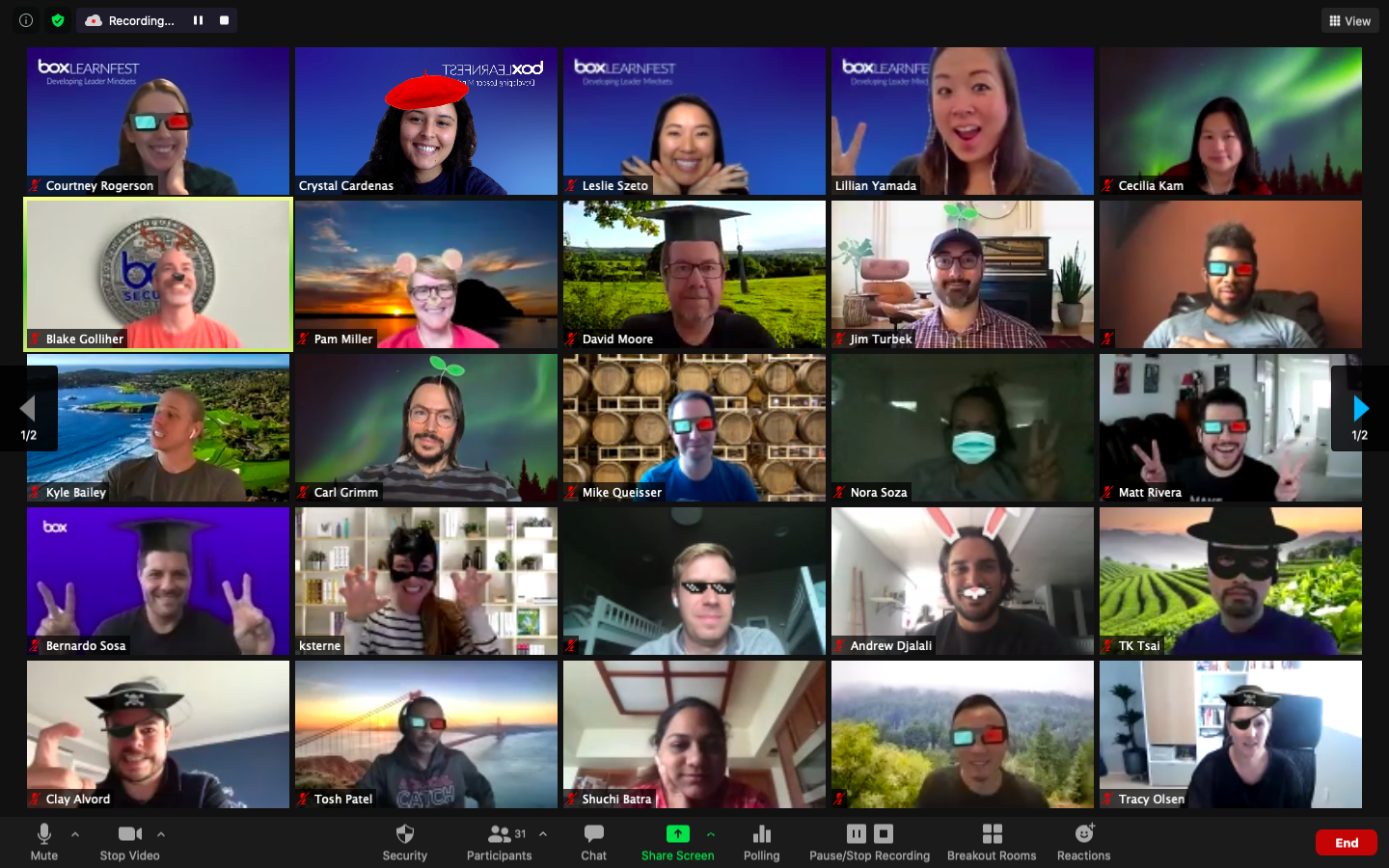 Learnfest is another example Boxers show up globally. Ran by our brilliant Talent and Belonging team. Every quarter each Boxer signs up to various training sessions designed for you, your team, Box and wider community. So that is 165 Boxers in EMEA in over 50 hours of training every quarter! Recent trainings include: Situational Leadership, Amplify Your Personal Brand, Overcoming Bias, the Social Impact Workshop and Powerful Presentations.
Due to the global pandemic LearnFest has now been transitioned to virtual workshops and training. Read more about
Reimagining Company Learning in a Virtual World
here
.
As we scale across EMEA and globally it's important to keep everyone Box engaged on what's going on with the business, the products, Boxer's development and our culture. There is a EMEA all hands meeting every three weeks, streaming across UK, France, Germany, Poland and all our EMEA locations.
On a global level, Aaron Levie (Founder and CEO) hosts a Friday companywide all-hands each week and a special quarterly all hands, which is full of content and updates for every Boxer.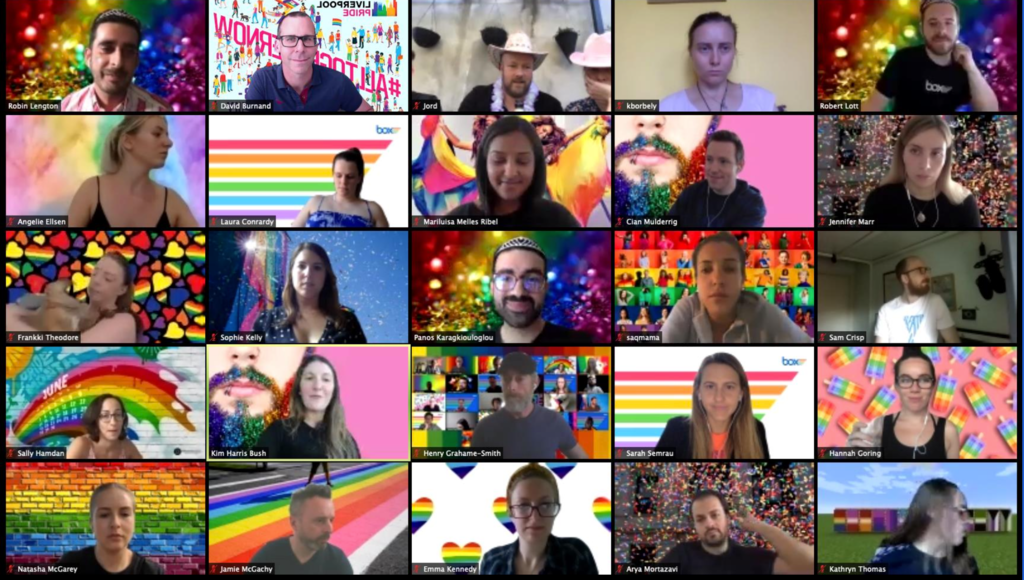 Not ready yet? Stay connected with us!
Join our Talent Network to stay updated on future opportunities, events, and the latest news at Box